As a homeowner, you know things are bound to break from time to time.  When it comes to your garage door, you can count on OGD™ Overhead Garage Door to come to your rescue!  Your door will find a way to break at the most inconvenient time, but we're here 24/7 to give you another 10 years of worry free operation of your garage door.
The 5 Most Common Garage Door Issues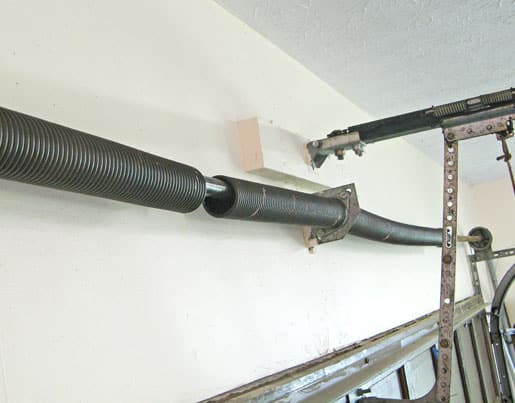 Broken Garage Door Springs
More than 50% of all garage door issues involve the springs.  These long coils of steel wire are made to support the entire weight of your garage door all the time, and all that heavy lifting can wear springs out in a few short years.  Many builders & competitors save money on parts cost by installing undersized or poor quality springs with a low life cycle.  Luckily, we aren't those guys.  When our technician arrives at your home to repair your garage door springs, his truck will be fully stocked with the highest quality, American-made springs we could find.  This means that the repair we do will give you many more worry-free years than most.
Broken Garage Door Openers
We find that about 25% of garage door issues are related to the opener.  These openers are actually more complicated than you think.  Inside of that shoe box lives various small gears, computer chips, and electrical wiring.  If any one of the 100+ parts inside a garage door opener breaks, it can leave your entire system inoperable.  Our professional technicians will diagnose the problem and fix what needs to be fixed.  We're proud to be an Liftmaster Authorized Dealer, but we work on all makes and models of openers.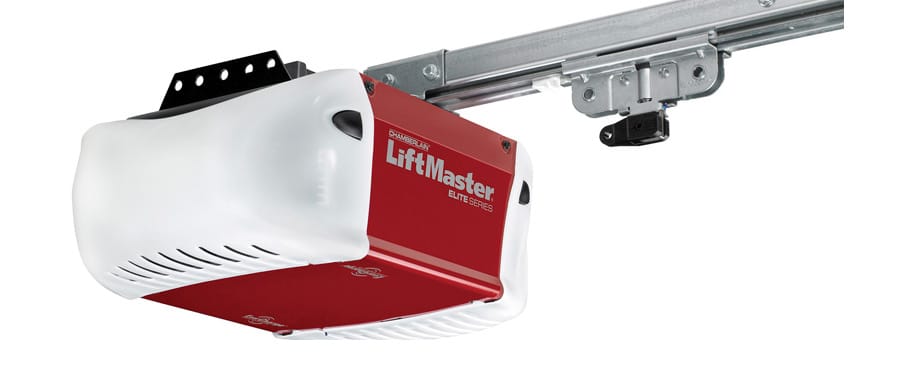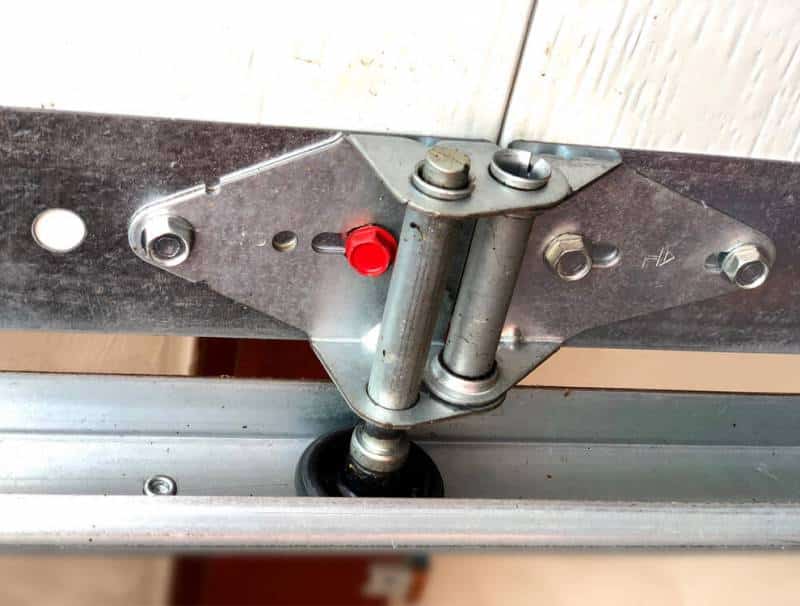 Worn Out Rollers
These are the little wheels that keep your garage door running up & down the tracks smoothly.  Of all the parts involved in your garage door system, nothing collects more dirt & grime like the rollers.  Without a little maintenance each year, these little wheels can seize up, become obnoxiously noisy, and even fall out of place.  Once again, our company offers you a better solution than the rest with our upgraded nylon rollers.  Ours don't allow all the dust & grime to get into the bearings where big problems can happen.  They're made for long-lasting, quiet operation.  Ask your technician about upgrading your rollers today!
Doors off Track
This can be a little scary, as it makes your 300+ pound garage door highly unstable & at risk of crashing down completely.  This is caused by a variety of things including broken springs, rollers, cables, or maybe you accidentally backed the car into the garage… It happens more than you'd think!  If your door falls off the track, you'll want a skilled garage door expert to get it fixed.  It's a safety hazard that should be handled with care.  We'll be here to get you taken care of in the event your door falls off the tracks.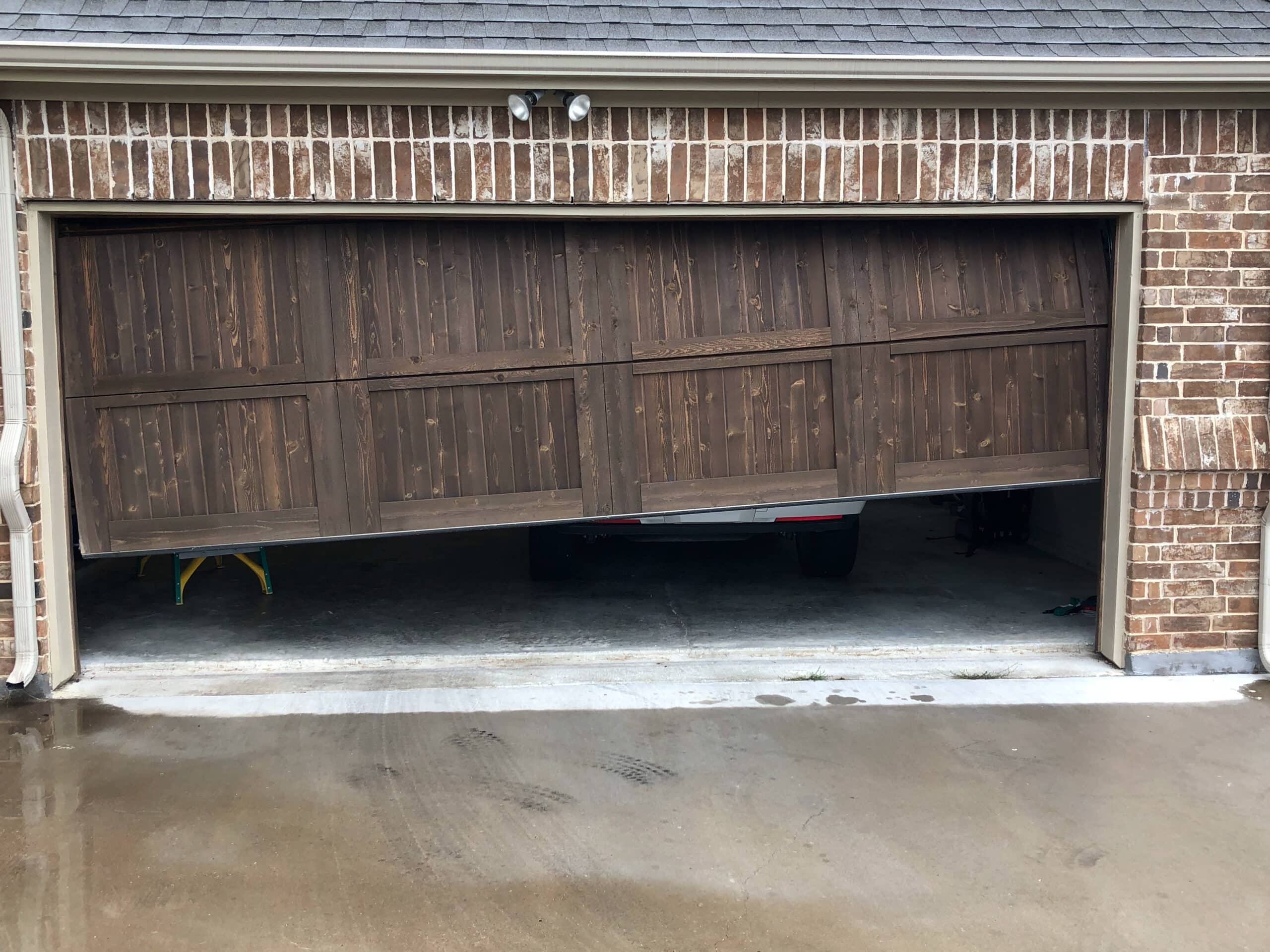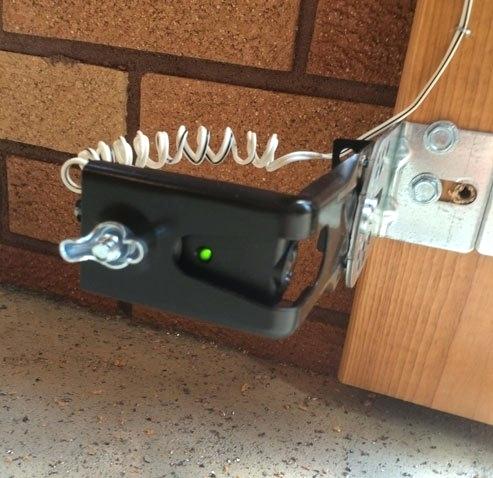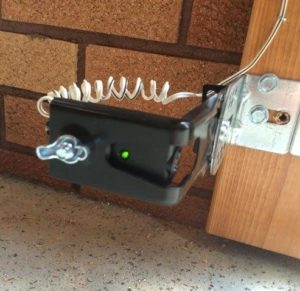 Safety Eye Sensors
These small sensors are connected to your garage door system by even smaller wires, and sometimes shorts happen.  Sometimes the lawnmower knocks them out of alignment or one decides to stop working after 10 years.  No matter the reason, our trucks are stocked with plenty of replacements to get your garage door working properly again.  It should be noted that there are a variety of potential electrical issues that can cause this as well.  We'll help diagnose the problem for you so the safety eyes are functioning as they should.
No Matter the Issue, We've Got You Covered
Aside from those top 5, we also see plenty of worn out cables, damaged panels, broken drums, loose brackets, hinges, struts, and other various hardware.  No matter the issue, we'll take great care of you in getting fixed and the entire system working as it should quickly for you.
---
We're Happy to Help!
Speak to an Expert Today!